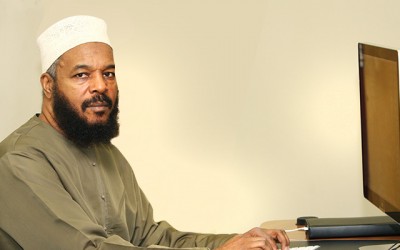 Chancellor's message
Salaam alaykum IOU Alumni,
I warmly and formally welcome you to create the IOU Alumni Association, your association, where together you can begin to make tangible contributions to the continued growth of the International Open University as it seeks to fulfill its noble goal of changing the Muslim nation through education.
It is my hope that this association will also be the beginning of a coordinated effort by IOU graduates to help those following them and to open new avenues of Islamic work and projects beneficial to the Muslim Ummah.
You are the pioneers, our first IOU graduates, a dream come true, and I hope and pray that you will leave a memorable legacy for all those coming after you. We do not want the IOU Alumni Association to be like other alumni associations around the world, just as IOU is not like other Islamic universities. I believe that you can, and will, bring a new vision and mission to alumni associations globally. Consequently, I sincerely pray that you will be leaders for the generations of students to come and to the universities of the world.
Yours Islamically
Dr Bilal Philips
Chancellor & Founder
Islamic Online University